WHAT WE DO
We install and service automatic doors for pedestrians entrances in commercial and industrial buildings. Our representative customers include- hotels, hospitals, government buildings, schools, industrial warehouse, commercial businesses, pharmaceutical companies, manufacturing plants, retail establishments, and many others.
If you already have automatic doors in your facility, we would like to provide you with a quote to take care of your doors.  We pride ourselves in being an industry leader in keeping our customers facilities functionally sound and safe for visitors,  and helping our customers protect their investment.
We can provide you with 24/7 Emergency Service by qualified technicians.  All of our service techs are AAADM certified and many have 15-20+ years experience in the industry.  We are also equipped to service your cart doors, pharmaceutical applications, manual doors, and even automatic drive-through doors.
If you don't already have automatic doors in your facility, or are in need of replacement or customization, we also sell and install new automatic door equipment, including everything from a simple door operator to fully automated sliding automatic door systems to ICU manual sliding doors for hospitals, to more customized solutions that fit your specific needs,  We are a distributor for Assa Abloy Entrances Systems, which includes the Besam product line and is one of the largest and reliable manufactures of automatic door solutions in the world.  We can also install and service a wide range of other products to fit your specific needs.
Door Equipment Company has been in the industry for over 40 year and we are proud to provide experienced technical service and excellent customer service to our current customers, and would be very excited to include you as one of those satisfied customers.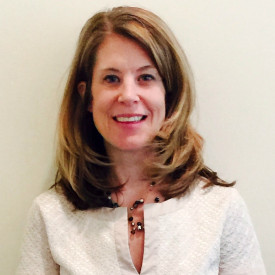 Ryan Daugherty Sharp
CFO/CSO
Ryan pursued her education at the University of Gerogia where she was a member of the UGA Swimming and Diving team, graduating with a BLA (Landscape Architecture) from the College of Environment and Design.  Thereafter, she worked as a Federal Planner in Pittsburgh and throughout the World, for the engineering firm now known as Atkins North America.  After attending law school at the University of Kentucky she went on to practice construction, employment and real estate litigation matters at McBrayer, McGinnis, Leslie & Kirkland, PLLC for the next five years.   In 2013, she brought these diverse skills and client services to Door Equipment Company , and now serves as its CFO and a partner in the business.  She particularly enjoys being able to find new and efficient solutions for Door Equipment's customers, working alongside skilled employees and always striving for to make DEC the best door company in the business,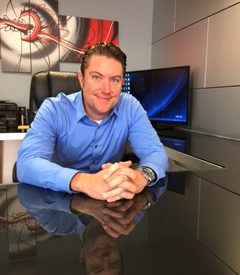 Stephan Daugherty
CEO/Customer Liaison
This is not just Stephan's job, it is his passion, and he serves as Door Equipment's Chief Executive Officer, and primary customer point of contact. He has been working in the industry since he was 17 years old starting out answering the phones, to working as a technician in the field, excelling in the sales department and currently being president of the Company.  Since his mid-twenties, Stephan has served as the CEO of Door Equipment's sister company Indiana Door, and still comes to work each day with the same passion in which he started. Stephan works hard to make sure that our jobs operate efficiently and effectively, and that our customers are satisfied.
One of Stephan's greatest excitements is to work with a customer to find a solution to an issue that is more streamlined and sustainable than they thought possible.  Stephan's approach to customer service stems from his desire to maintain his father's legacy while expanding from where it all started, in his Grandpa's garage in Louisville, Ky, to reach other sectors of the auto door and glass industry.  He was instrumental in bringing both the Door Equipment and Indiana Door team together with its expansion in mind.  His motto — words from his father — is "Provide a good product, with a good team, at a fair rate, and the rest is management". He also lives by the words of Thomas Jefferson, who said "I am a great believer in luck, and I find the harder I work the more I have of it."
If you need a sustainable solution to a door or glass related issue, feel free to reach out to Stephan.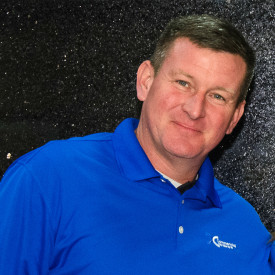 Kris Berry
Production Manager

Kris Berry is the mechanical mind behind our team. After attending the University of Kentucky, Kris entered the business in 1996. With 19 years of experience, he brings not only a vast knowledge of the systems and technical aspects of the industry, but leadership skills and work ethic that elevate him from a typical manager. As the company's production manager, Kris manages all the nuts and bolts sectors of Door Equipment Company. He has the challenge of working with all of the managers under him to coordinate upcoming work, from fabrication, installation, to managing the teams to ensure each job is installed on time and on budget. This is certainly not an easy task, and it has been an inspiration to see him evolve in this position. Kris has a strong sense of integrity and leadership which makes customers feel comfortable that their project will be handled with care, prompt execution, and attention to detail. Our customers have come to expect tall of the above, and we demand it of ourselves as a company.
"The only place success comes before work is in the dictionary."